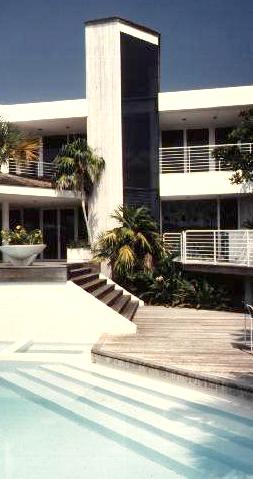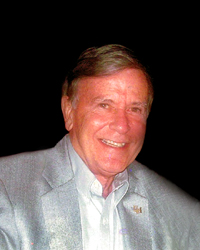 Robert E. McDonald
Statement:

"The practice of Architecture has no short cuts. It is the total of man's science of building - requiring extreme patience, endeavor of intellect and total dedication - to conquer its challenge".

"It is my belief that the creative process of architecture requires a rational approach based on problem solving; that the physical form of a building is the result of proper programming and functional planning; that efficiency is best achieved in any design solution by functional simplicity; and that aesthetics is meaningful action, not the afterthought of application".

"Architecture is therefore the symphony of all of these elements - ideas, reason and aesthetics coming together in harmony".

"To these beliefs and the challenge of the total dedication required, I assign my firm to each client who has entrusted his project to us. To do less, I feel would be unworthy of this trust".

Robert E. McDonald



Architectural Firm:

Robert McDonald and Associates was established in 1967 to provide a total service approach to its clients by integrating the fields of architecture, engineering, planning, landscaping and interior design. The firm's versatility arises from this ability to integrate all required disciplines to fit each individual project and produce designs of high quality. This is evidenced in the firm's continual recognition for outstanding achievement in design excellence in Florida by the Broward Chapter of the American Institute of Architects.

Achieving excellence in architecture by providing imaginative, efficient and practical solutions to design problems has been the basis of growth for Robert McDonald and Associates. This capability has consistently ranked the firm high among design firms in South Florida. Whether the assignment is modest or large in scope - for a public agency, private individual, or business client - Robert McDonald and Associates has established a reputation for excellence of design and construction procedures, efficient communications, strong project control, and the qualified personnel to assure that their client's projects are accomplished on schedule, within budget, and in conformance with their clients criteria.